Blog
Whatever your Business, wherever you are, you are part of the local community,
And as a Business owner you are also part of the Business community.
It makes sense therefore to get to know your neighbours!
Reach out and connect, the benefits are many! Such as, raising your profile and finding out who and what else is out there!
Small Businesses can support each other in practical ways;
Read on for examples……………..
7 Practical Ways to support each other:
1. Need a service, check your local directory
2. Reach out and network. Share, show and tell.
3. Create and join local Business groups
4. Offer discount to fellow local Businesses
5. Refer customers to small Businesses you trust and know
6. Exchange Business cards
7. Get involved in local initiatives
Other ways to Supporting local business,
Supporting each other, and Working together!

Connecting with community
Explore opportunities such as Rotary, community groups, Library activities.
Networking
Follow-up with an Invitation to catch-up over drinks or a coffee chat
Join local Groups
The Local Government publish directories and advertise opportunities. Check out the Town of Victoria Park website. See us in the Business Directory! Are you there?
It's amazing,
the Businesses you will find and people you meet in your community circle network.
Connecting - Are you inspired?

Your Invitation
Want to join a Blackburn Accounting Business Network group?
Contact us,
Email: This email address is being protected from spambots. You need JavaScript enabled to view it.
T: 6454 5831

Can be described as the method to manage a Project. It's a systems approach that helps Teams to work within a project by organizing, tracking and executing the tasks. Additionally it can help with planning, and management to meet the Project requirements to budget and the timeline.
BUT, inevitably delays can and do occur to a Project.
Project Delays - What, Why, How!

What?
Delays to the Project Schedule, delivery and expectations.
Why?
Why do these delays happen!
• The planned timeline is understated. Inadequate estimated timeframes jeopardize the Project particularly if there are several tasks and steps. Each impact the other. Estimate carefully!
• Project requirements are unclear. It is critical to have clearly communicated requirements at the start. Avoid guessing and playing catch-up later.
• Changed Project scope. Clients making changes along the way. It takes time to create new plans and often redoing work.
• Communication with stakeholders. Ensure you are timely and engaging with all your communication. Critical as milestones may need signoff before the next stage can commence.
• Other influencers include; external vendors not delivering on time; resources are unavailable along with unpredictable events such as natural disasters.

How
6 Tips – How to avoid Project delays
1. Create a Project Schedule.
This is a detailed document identifying the Project scope, Timeline and Organisational Resources required to complete each task. Break down into tasks, sequences, and steps.
2. Gather Your Team.
Do so from the start. Esstential to share, sell and seek buy-in of the Vision and benchmarks for success.
3. Set Realistic Goals.
Be honest when setting your goals. These need to be clear and measurable. Avoid being over ambitious to impress clients.
4. Gather the 'right' resources.
Review what you have in the critical aereas of; Finance (budget), People/Team (skilled/available) and Materials (technical, physical space).
5. Progress
Track and Measure progress. Collect data and measure against your goals. Also provides transparency. Schedule regular Team Meetings.
6. Forecasting.
By Forecasting we take stock of the Project current status at a certain point to predict results at the end of the Project. Forecasting takes Project risk into account, looking at cost, quality or a combination of those. This exercise provides the opportunity to course-correct and avoids delays.
Spring the season of new life and beginnings!
With that in mind, why not spring into action by undertaking a
'Health' Check-up of your Business!
Act now, and get into shape for the coming year!
The 5 Point Business Health Checklist
1. Are your insurances sufficient, up to date?
2. Are your computer systems reliable, adequate?
3. Are you aboard Digital platforms?
4. Do you have sound Accounting systems?
5. Do you need expert advice?
Useful Tips
Processes. Check the efficiency of your practices and processes. Streamline and automate as needed.
Plan Meetings with a purpose. It is amazing what a difference small can make. Time is money! Your money!
Review materials and utility charges. Are there more efficient methods or practices available? Consider paperless options, more effective heating or cooling systems etc.
Empty your mailbox/Inbox. Stay on top of your correspondence for greater efficiency and a clearer mind. Better for you and your customers!
Explore new ways to sell. Online is with us and is adaptable to most Businesses. Don't get left behind! There are customers out there waiting to see and buy your products and services.
Examine your Inventory. Poor management can cost you. Look to move old stock with sales or promotions to bring in new products.
Need expert advice?
Need help with the above matters, don't wait.
Blackburn Accounting is available to provide answers, solutions and professional advice.
Contact us today!
It starts with understanding your Entitlements, rights and Obligations and those of your Employees
And importantly, it is about looking after yourself and your employees.
1. Aim to adopt and achieve 'best practice' in all activities. Sound record-keeping is essential.
2. Access specialist advice and help if needed, these can guide you with compliance and related issues.
3. Managing conflict and preventing disputes. While conflict is a natural part of workplace relationships, there are ways for Employers and Employees to work together and manage conflicting interests.
4. Look after your own health and mental wellbeing and that of your staff. Be aware of Health professional services and access if needed.
5. Keep abreast of Industrial matters such as pay and conditions legislation, sector changes and any Government, State and Federal Acts, Awards, reporting and compliance requirements.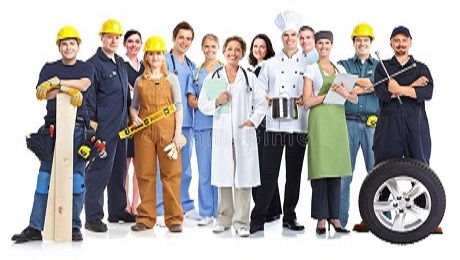 Establishing and maintaining an Online presence is critical, providing a number of opportunities. This has been demonstrated over the past year during the challenges of COVID.
Online, regardless if through your website, social media platforms or email marketing, Online, is a must for many reasons.
• to attract new customers
• stay connected with existing customers
• show-casing your goods and services
• promoting new lines
• advertising specific 'deals and offers'
Importantly,
all ONLINE information must be up to-date, accurate and customer user-friendly.
Tips: Going Forward
• Refresh your digital marketing approach if needed
• Boost your Business by Blogging
• Be Online to be seen and heard and to generate sales
• Have fun with your Marketing; it can help lift spirits during these tough times
New Trends: Identify Opportunities
2020 saw interest and increased demands across and array of goods and services; such as homewares and home improvements; DIY Projects; wellness-based activities; at home cooking and people wanting to learn new skills. This interest has continued in 2021. Already Retailers and Suppliers are suggesting we start thinking our 'Christmas list' purchases. Now is the time to consider how your products, goods and services can tap into these market trends.
Importantly, consider also how you can do your Business differently to respond pro-actively to a changed environment.
More Opportunities
Seek out and embrace new Events and Activities.
Check out Seasonal Calendar promotions, including at the Local and International level. For example, 'Black Friday' a traditional US pre-Christmas shopping sales and marketing event has gained a wider following. Check out more to see if you can find a niche.
At the local level many Local Government Councils actively support and promote community Events, such as Market days, and similar, that during COVID have become popular. With travel and other restrictions many potential customers are looking to attend and spend.
Why not let it be your goods, services and products they choose.