Business development, communication and advice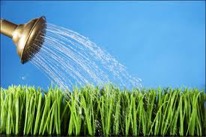 Understanding your business and helping it grow to meet its full potential is our aim. Through proactive and ongoing advice and business analysis, Blackburn Accounting helps you to implement plans to promote growth and protection.
Regular monitoring is important in understanding how effectively objectives and strategies of a business are being implemented. We take a closer look into your business, identify key performance indicators that are critical to the success of your business to ensure you are operating efficiently and effectively and help you to keep your eye on the important things.
We review your existing processes and procedures and help you set them up to run your business more effectively. We help to open up the lines of communication across your business and provide advice on roles and responsibilities.
Get in touch with Blackburn Accounting today to develop your business further.